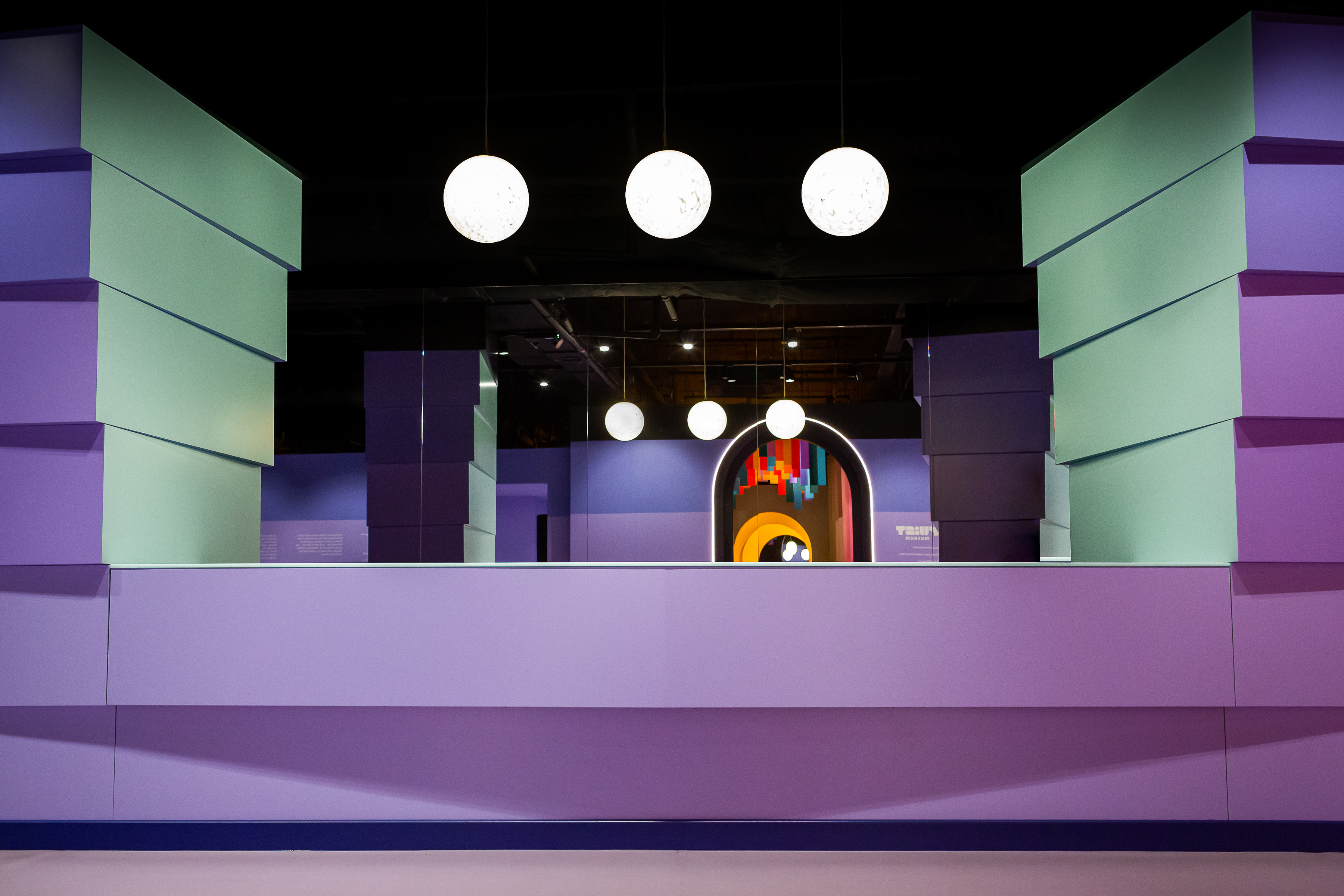 Working at The Twist Museum
Join our team
The Twist Museum is a dynamic and ambitious new museum whose purpose is to challenge our individual perceptions of the world, bringing people together through perception and illusion. 
We're always looking for talented and like-minded people to work with. We have jobs – from visitor assistants to marketing managers. Please take a look at the listing below. If you are an artist, scientist or curator and what we are doing excites you, we'd love to hear from you too. Please get in touch through our contact page to collaborate.
At The Twist Museum, we're committed to equal opportunities and a work environment free from discrimination. We value and celebrate the benefits of a diverse workforce and welcome applications from people of all backgrounds.
---
Current roles:
Digital Marketing Manager
The Twist Museum is looking for a Marketing Manager to join the team. Reporting to CEO, the Digital Marketing Manager will have responsibility for the development and implementation of the Museum's digital marketing strategy. The Digital Marketing function is tasked to reach/exceed visitor targets, revenue and sales goals and other customer experience KPIs.
This involves coordinating all digital marketing and acquisition activity across Paid Search, SEO, Socials, Affiliates and Display, allocating budgets, and working closely with the Campaigns and Press teams to maximise efficiency in digital marketing channels.
With one direct report, the Digital Marketing Manager will also be responsible for the management, development, optimisation, and maintenance of the Museum's website, as well as other key eCommerce channels, such as their online shop and ticketing platform.
To view job and apply, go here
---
Visitor Experience and Events Manager
Are you passionate about visitor experience? We are looking for someone who will provide leadership in the visitor experience, ensuring a world-class offer across the whole museum.
The successful person will support our current team to enhance our visitor offer. Deliver our strategic aims and set the expected standards on reserves for visitor experience providing direction and support to underpin a high-quality visitor offer and a consistent experience – leading on profitability, experience, exemplary customer service and infrastructure.
To view job and apply, go here
"I recently visited the museum and was blown away by the creativity and beauty of the illusions on display. It was a truly immersive experience that left me feeling inspired and amazed."