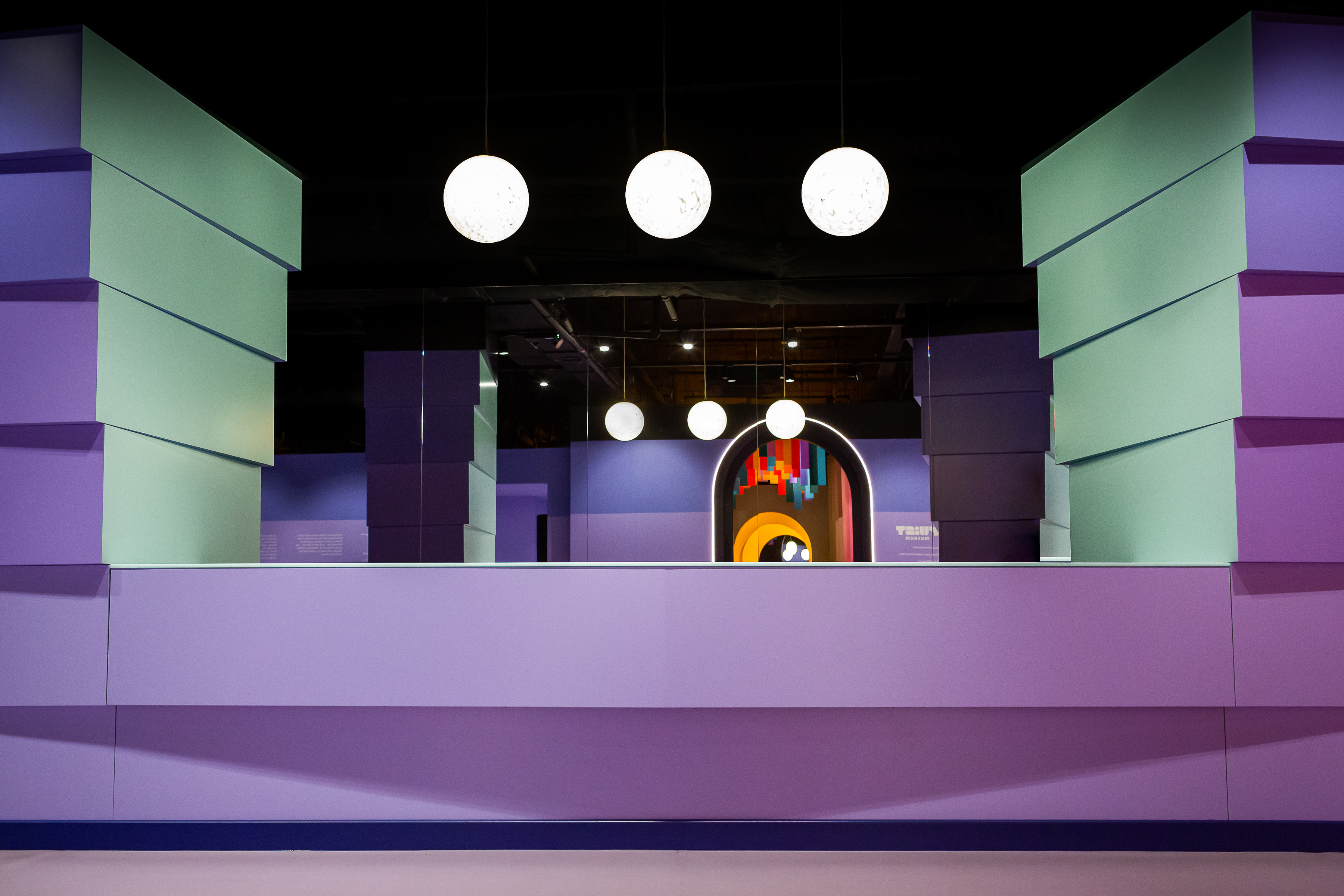 Join our team
Twist Museum is a dynamic and ambitious new museum whose purpose is to challenge our individual perceptions of the world, bringing people together through perception and illusion.
We're always looking for talented and like-minded people to work with. We have jobs – from visitor assistants to marketing managers. Please take a look at the listing below. If you are an artist, scientist or curator and what we are doing excites you, we'd love to hear from you too. Please get in touch through our contact page to collaborate.
At Twist Museum, we're committed to equal opportunities and a work environment free from discrimination. We value and celebrate the benefits of a diverse workforce and welcome applications from people of all backgrounds.
---
Operations Manager
The Operations Manager, reporting directly to the Founder, will be responsible for the management of all aspects of the visitor experience, from the interactive exhibition, the educational and special events programme to the retail offer.  The role offers the rare opportunity to manage and develop a new branded concept that delivers a unique customer-focused experience.
It encompasses the following areas of responsibility:
– Strategy and business planning
– Delivery and management of a unique visitor experience
– Development and performance of a unique retail offer
– Team management and development
– Financial management and reporting
– Download the full job description here
---
Sales Manager
The Sales Manager will be accountable for the creation of general admission sales strategies, secondary offerings, expanding the sales department in line with business growth, and adhering to sales budgets / targets. The role offers the rare opportunity to launch, manage and develop a new branded concept that delivers a unique customer-focused experience
Key areas of responsibility include:
– Lead ticketing, sales, and private events at Twist Museum London
– Develop innovative sales strategies and secondary offerings.
– Drive private event sales and school bookings, setting prices.
– Oversee CRM data capture for accurate customer records and financial transactions.
– Collaborate with Operations Management for successful on-site event execution
– Download the full job description here
---
Visitor Experience Assistant
The Visitor Experience Assistants, reporting to the Visitor Experience Managers, are responsible for providing extremely high levels of customer service across the whole visitor journey. It encompasses the following areas of responsibility:
– Respond confidently and appropriately to visitor enquiries, comments, complaints and access requirements
– Maintain a positive attitude towards risk management at all times. Identify any safety or security issues quickly and efficiently
– Provide excellent levels of engagement towards all visitors
– Monitor and maintain the security of the building and safety of the public
– Download full job description here
---
Personal Assistant
We're seeking a detail-oriented Personal Assistant to support the Founder at our innovative, immersive museum. Dive into this role offering critical administrative and project support to a fast-growing start-up. Key responsibilities include:
– Manage Founder's diary, arranging meetings and online calls
– Proactively anticipate and fulfill Founder's needs such as handling emails, calls, and meeting prep
– Handle correspondence, document preparation, and filing tasks
– Coordinate travel, manage expenses, and assist with personal tasks when needed
– Oversee special projects, office supplies, and equipment maintenance
– Download the full job description here
"I recently visited the museum and was blown away by the creativity and beauty of the illusions on display. It was a truly immersive experience that left me feeling inspired and amazed."