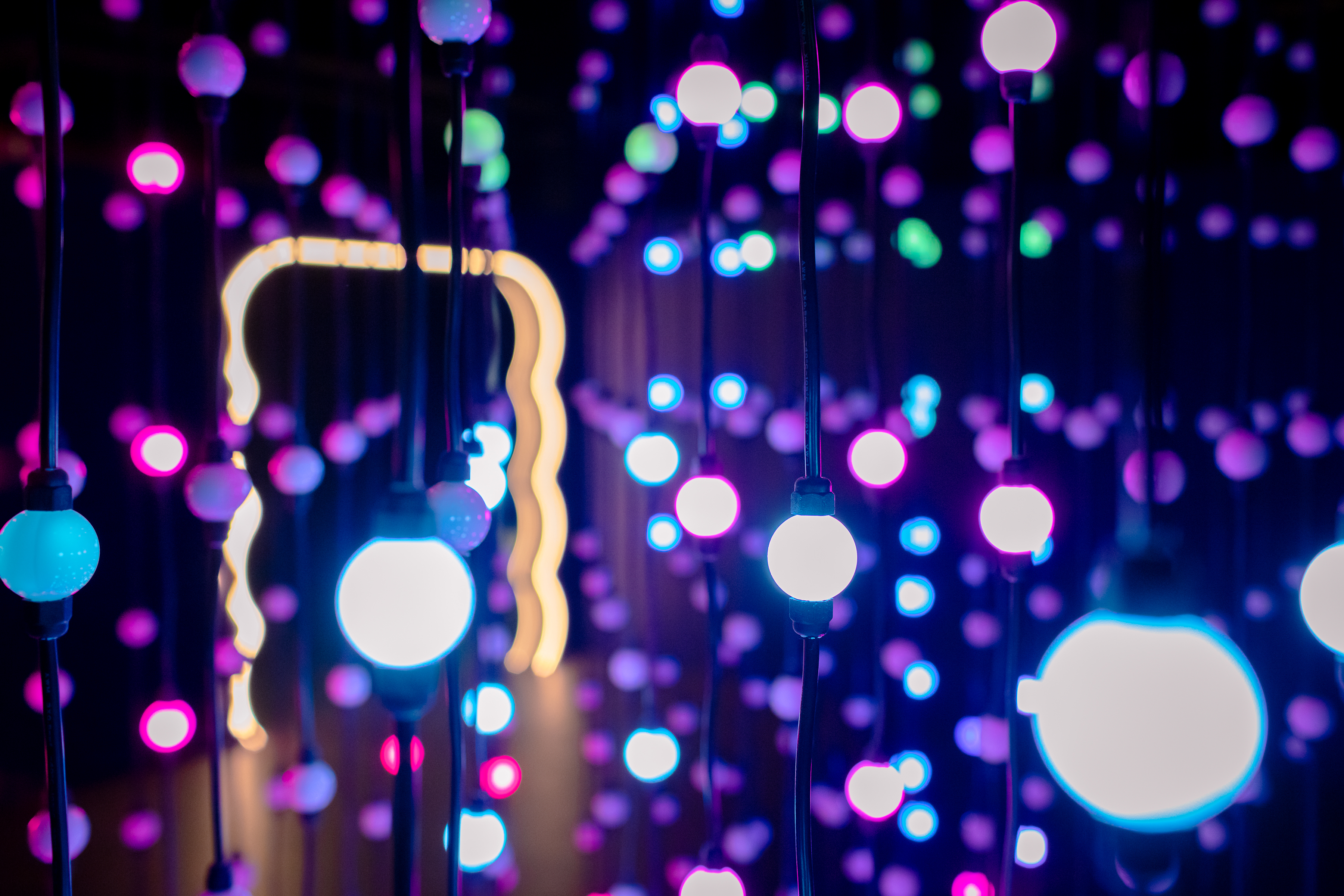 Learn more about our artists
Twist Museum is proud to have brought together some of the world's most influential artists in the subject of illusion, curating a set of unique works that hope to provide valuable insights into the way our brains process sensory information and develop our perception of the world.
Antoine Bertin
Antoine Bertin is a European artist working at the intersection of science and sensory immersion, field recording and sound storytelling, data and music composition. His listening experiences, sound sculptures, and audio meditations have been presented at Tate Britain, the Palais de Tokyo, the Serpentine Gallery, KIKK, STRP, Sonar+D festivals, and more.

Aristotle Roufanis
Aristotle Roufanis is a London/Greece-based visual artist whose work focuses on patterns, textures, and human interactions defined by urban life and architecture. Fascinated by how humans build the environments they live in, he has travelled the world, creating images and experiences that combine meticulous digital editing with a personal artistic vision.

Carnovsky
Comprised of Milan-based art and design duo Francesco Rugi and Silvia Quintanilla, Carnovsky produces multi-layered compositions that, when experienced through a tinted lens, come alive. Their work is inspired by the many levels of meaning in what we see around us. Something that may initially appear straight forward, on closer inspection, may not be.

John Edmark
Nature is generous and inexhaustible, rewarding curiosity with startling insights and beautiful mysteries. John Edmark's kinetic sculptures and transformable objects give viewers access to the surprising structures hidden within apparently amorphous space. His work is an invitation to plunge deeper into our world and discover just how astonishing it can be.

Karan Singh
Self-taught Australian artist Karan Singh is focused on visual arts and illustration, drawing inspiration from graphic design sensibilities and op-art minimalism. His bold and vibrant work focuses on depth and dimension through pattern and repetition. Select clients he has worked with include Instagram, IBM, Apple, Airbnb, Nike, and the band OK Go.

Dr. Kōkichi Sugihara
Dr Kōkichi Sugihara is a Japanese mathematician and artist who's known as a 'master of illusion'. Producing three-dimensional optical illusions that appear to make marbles roll uphill, pull objects to the highest point of a building's roof, and make circular pipes look rectangular, he is a professor at Meiji University and has won Best Illusion of the Year on numerous occasions.

Odeith
Odeith is a renowned Portuguese street artist who is most famous for his anamorphosis 3D technique, creating murals that appear like they are floating, emerging or protruding from their urban canvases. With no formal art education, Odeith is entirely self-taught, honing his skills and developing his unique style on the walls of his hometown.

Patrick Hughes
British artist Patrick Hughes is the creator of 'reverspective', a 3D optical illusion where the parts of the picture which seem farthest away are actually the nearest. He makes the world not as it is, but as it appears — in perspective — insinuating that the vanishing point is not before us but behind us.

Tom Lawton
Tom Lawton is a British artist and inventor who strives to bring uplifting and long-lasting solutions to some of the world's problems. Some of his inventions include the WakeYoo recordable alarm clock, the 360° video BubbleScope, and the Firewinder wind-powered outdoor light. His latest project, Uplift 2.0, a soul-soothing solar sculpture.

'Twist Museum brings Illusions to life and explores the worlds of art, psychology and neuroscience.'
THE TELEGRAPH